We are building material manufacturer specialized in the design, manufacture, sales and service of the exterior wall decoration insulation panel and water-proof asphalt shingles.
Our new building material has the characteristics of good heat insulation, noise reduction, light weight, high strength, simple construction and corrosion resistance. It also has the appearance of beautiful appearance, reusable, long service life and good weather resistance.
Our company has excellent technical strength, standard management and perfect technology. It has been widely praised by all customers. The products are widely used in high building, modern villa, light steel workshop, active house,old building exterior wall transformation, scenic spot movement and permanent house, environmental protection public toilets of all kinds of beautiful and energy-saving and environmental protection buildings.
We have advanced new type of exterior wall thermal insulation decorative integrated plate and color steel composite insulation board continuous production process. It can produce various patterns such as brick, bullet, water wave, marble and so on. It fully meets the integrated needs of various architectural colors and heat preservation and decoration.
In the development of new wall materials, we will uphold the new business philosophy of "serving the society, energy saving and environmental protection, convenient and efficient, professional and specific". With excellent team and advanced production equipment, we will provide high quality products and services for the community and win a bright future with you.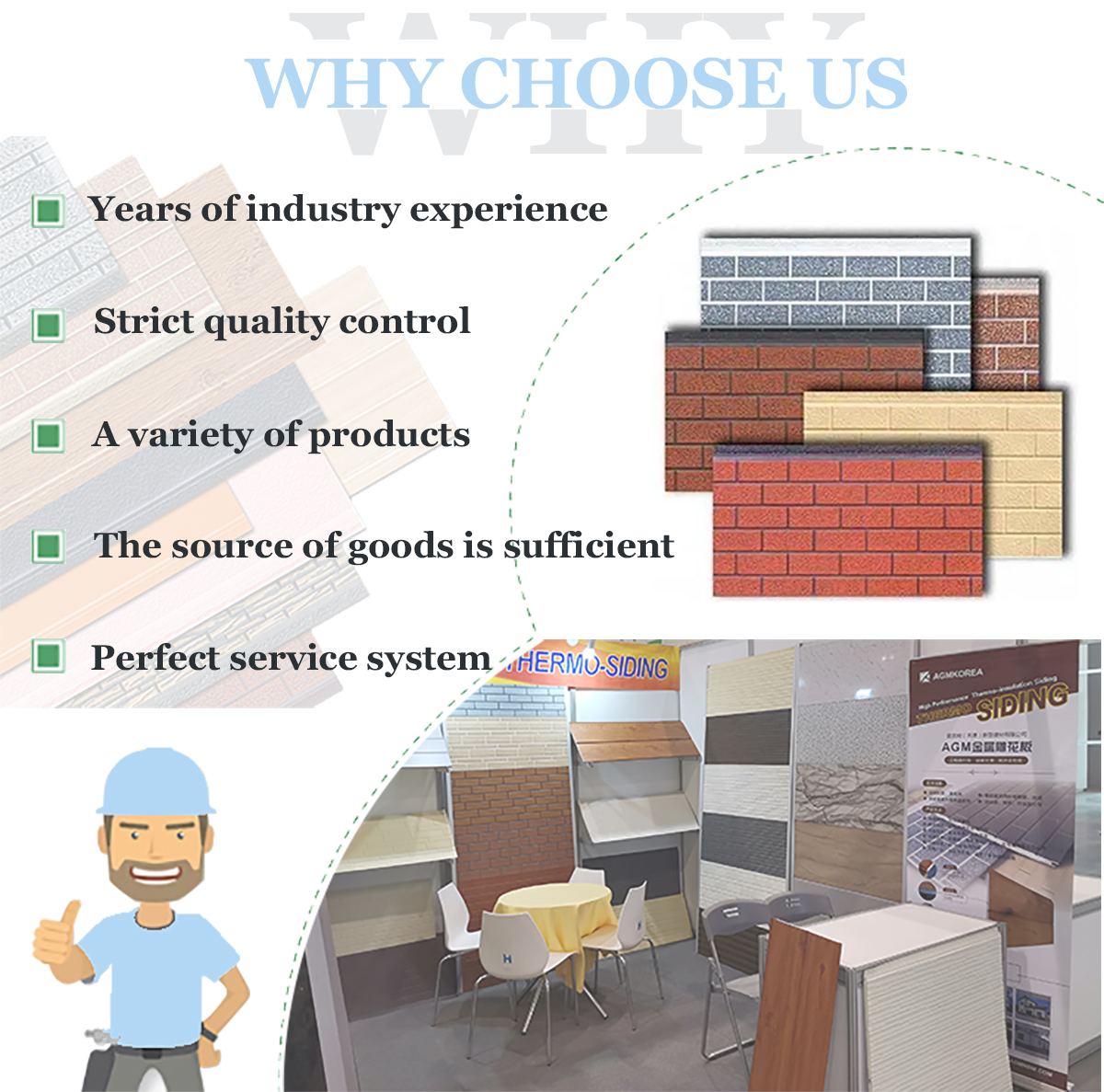 PU sandwich panels is composed of three parts: Zn-Al coated steel sheet, Rigid Polyurethane Foam, Aluminum-foil Paper. (like attachment ingredient)
It have the good performance of :
* thermo insulation
* sound insulation and noise reduction
* energy-savings,Eco-friendly
* class B fire resistant
* anti-seismic and anti-cracking,waterproof,breathable,damp-proof and anti-leaking,good shock resistance,durable,long-lasting beauty
* lightweight,convenient transportation
* low project cost,easy and quick installation
* colorful,strong Decorative effects,easy to clean,wide application
It can be used in steel house/villa exterior wall, hospital/school exterior wall renovation, landscape house, mobile house, sentry box, mobile toilet, etc.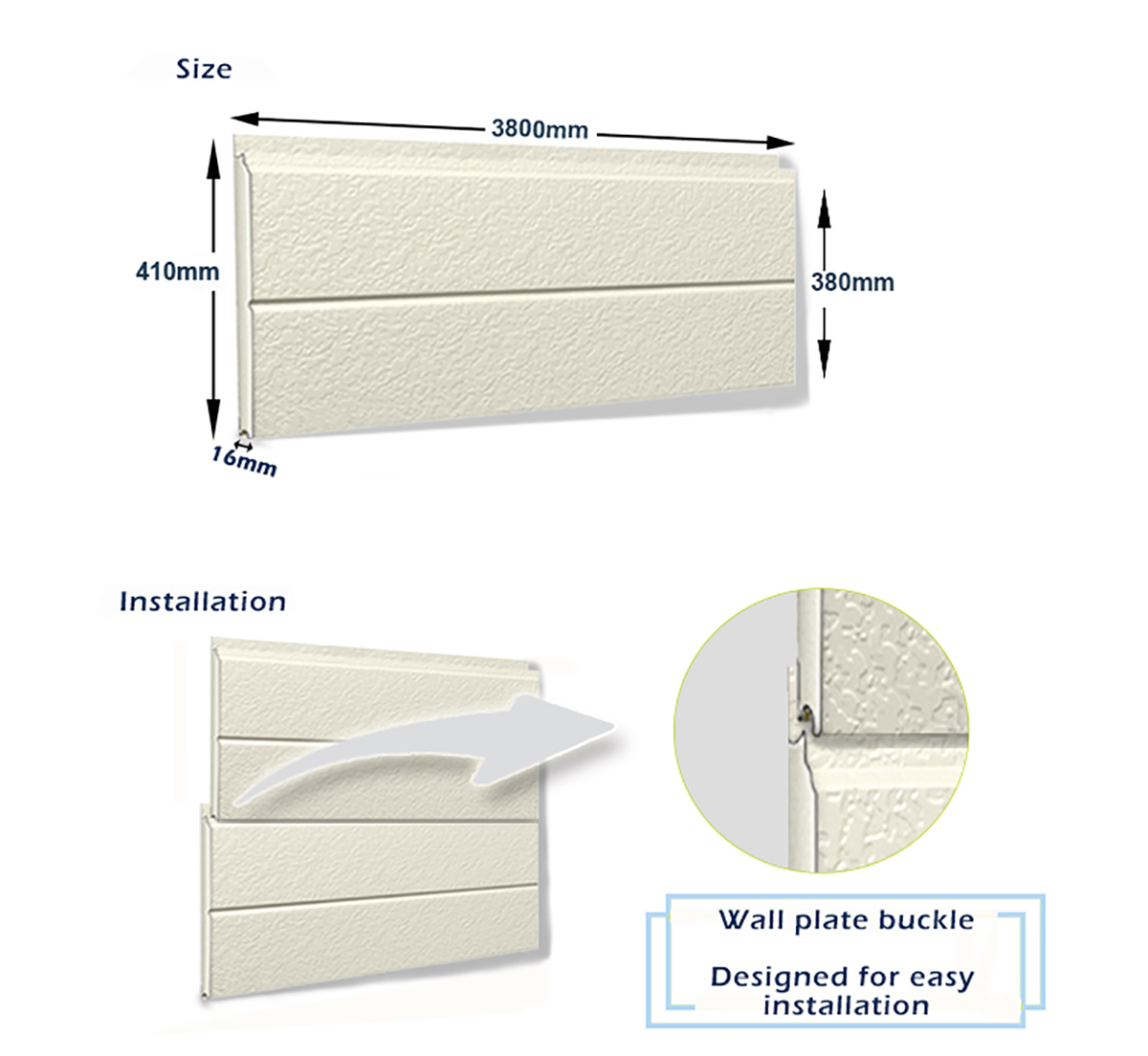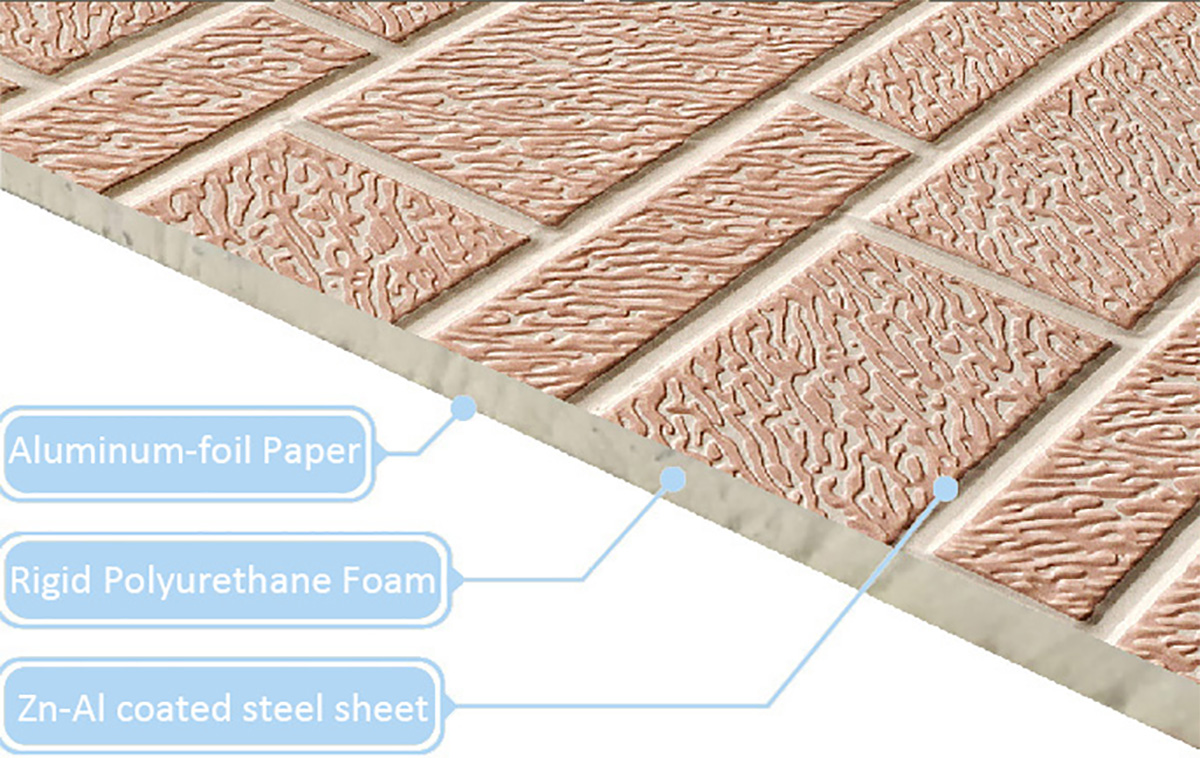 The sandwich panels width is 410mm(effective width is 380mm), thickness is 16mm, and there are two length for choice: 3800mm, and 5800mm, and other length between 2-8m also capable customs made.
For 40HQ full container, it can load 3200 squre meters;
For 20GP full container, it can load 1400 squre meters 5800mm type.